2023 Faculty Bios
(Thank you to those who sent us their bios. Others will be added to our website as soon we have them).
---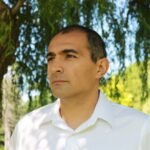 Nader Hashemi
Islam and Inter-Civilizational Politics, School of Foreign Service
Nader is the Director of the Alwaleed Center for Muslim-Christian Understanding and an Associate Professor of Middle East and Islamic Politics at the Edmund A. Walsh School of Foreign Service at Georgetown University. He obtained his doctorate from the Department of Political Science at the University of Toronto and previously was an Andrew W. Mellon Postdoctoral Fellow at Northwestern University and a Visiting Assistant Professor at the UCLA Global Institute.
Dr. Hashemi was previously the founding Director of the Center for Middle East Studies at the Josef Korbel School of International Studies at the University of Denver. While there, he was also Co-Director of the Religion and International Affairs certificate program, as well as the Political Theory Initiative. His intellectual and research interests lie at the intersection of comparative politics and political theory, in particular debates on the global rise of authoritarianism, religion and democracy, secularism and its discontents, Middle East and Islamic politics, democratic and human rights struggles in non-Western societies and Islam-West relations.
He is the author of Islam, Secularism and Liberal Democracy: Toward a Democratic Theory for Muslim Societies (Oxford University Press, 2009) and co-editor of The People Reloaded: The Green Movement and the Struggle for Iran's Future (Melville House, 2011), The Syria Dilemma (MIT Press, 2013), Sectarianization: Mapping the New Politics of the Middle East (Oxford University Press, 2017) and a four-volume study on Islam and Human Rights: Critical Concepts in Islamic Studies (Routledge, 2023). He is also a Non-Resident Fellow at Democracy for the Arab World Now (DAWN).
---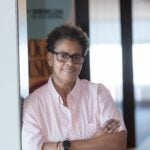 Melissa L. Bradley
Management, School of Business
Melissa L. Bradley is the Founder and Managing Partner of 1863 Ventures, a business development program that accelerates New Majority entrepreneurs from high potential to high growth.
Melissa serves as a General Partner of 1863 Venture Fund, a Venture Partner at NextGen Ventures, and an advisor to Reign Ventures and the Halcyon Fund. She is a board member of Ureeka, a small business platform company she co-founded and sold, Eat the Change, Motley Fool Foundation, and AEO. She is also a member of the Milken Institute Diversity, Equity, and Inclusion in Asset Management Initiative, Goldman Sachs' One Million Black Women Advisory Council, Launch with GS Advisory Council, Fast Company Executive Board, Square & Forbes Small Business Advisory Team, as well as the Target Accelerators Entrepreneurs Advisory Council. Melissa is the former Co-Chair and current National Advisory Council for Innovation and Entrepreneurship member. In 2022, she was awarded the Georgetown Entrepreneurship Alliance Excellence Award for Impact, named to the Forbes 50 Over 50 list for social entrepreneurship and the Washington Business Journal's Power 100 list.
Melissa is a Professor of Practice at the McDonough School of Business at Georgetown University. Over the last two years, she was commended with the Entrepreneurship Faculty Excellence Award, the Joseph F. LeMoine Award for Undergraduate and Graduate Teaching Excellence, the Peter W. Gonzalez, Jr. Award for Excellence in Adjunct Faculty Teaching,andThe Ideas Worth Teaching Award, which celebrates exceptional courses that are preparing future business leaders to tackle society's largest challenges and create a more inclusive, just, and sustainable version of capitalism. Melissa has produced two major research projects, Small Business Survivability Study for New Majority Entrepreneurs and Cost of Being a New Majority Entrepreneur.
Melissa's educational background includes graduation from Georgetown University in 1989 with a Bachelor of Science in Finance from the School of Business and a Master's degree in Business Administration in Marketing from American University in 1993.
---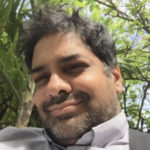 Manu Chander
English, College of Arts & Sciences
Manu Samriti Chander is the author of Brown Romantics: Poetry and Nationalism in the Global Nineteenth Century(Bucknell, 2017) and co-editor, with Tricia A. Matthew, of the Oxford University Press book series Race in Nineteenth-Century Literature and Culture. His second monograph, Browntology (SUNY Press, under contract) considers the philosophical groundings of brownness in Enlightenment European thought in order to show how the figure of the model minority haunts foundational efforts to define the human. Chander is also currently editing the Fulbright- and NEH-funded Collected Works of Egbert Martin (Oxford UP) and The Cambridge Companion to Romanticism and Race (Cambridge UP, 2024).
Recent and forthcoming talks include the Republic of Guyana Distinguished Lecture in Georgetown, Guyana; the Kane Lecture at Ohio State; and keynotes and plenaries at the annual meetings of the International Conference on Romanticism, North American Society for the Study of Romanticism, and British Association for Romantic Studies.
He is a founding member of The Bigger 6 Collective, formed in 2017 to challenge structural racism in the academic study of Romanticism.
---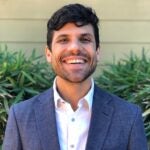 Caue Dobbin
Economics, College of Arts & Sciences
Professor Dobbin's research uses economic theory and empirical analysis to investigate the causes of inequality and how to alleviate it. His work covers topics such as how to expand the access of low-income students to higher education and the role of firms in labor market inequality.
This Fall, Professor Dobbin will teach a course on "Poverty and Inequality" at the undergraduate level and "Labor Economics" at the graduate level.
He is originally from Brazil and holds a Ph.D. in Economics from Stanford University.
---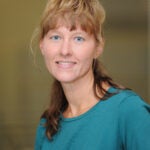 Heather Berry
Strategy, Economics, Ethics and Public Policy, School of Business
Dr. Heather Berry is Dean's Professor of Strategy and International Business at the McDonough School of Business at Georgetown University. She has previously been a faculty member at the George Washington University School of Business and at the Wharton School of the University of Pennsylvania. She holds a B.A. in Political Science from McGill University, an M.Sc. in International and European Politics from Edinburgh University in Scotland and a Ph.D. with a joint degree in Strategy & Organization and International Business from the Anderson School at UCLA. Her dissertation won the Richard Farmer Best Dissertation Award at the Academy of International Business (AIB) and the Barry Richman Best Dissertation Award in the International Management Division of the Academy of Management (AoM). Heather is a Special Sworn Employee at the Bureau of Economic Analysis (BEA) and has been awarded several grants for her research (including an ASA/NSF/BEA Fellowship for her research using the BEA data). Prior to graduate school, she worked in several government positions on Capitol Hill, including Ways and Means Committee Associate in the U.S. House of Representatives.
Heather's research and teaching reflect her interest in strategic management and international business, especially the management of global activities and operations by multinational corporations. Through her research, she seeks to understand how the strategic and organizational choices multinational corporations make across product and geographic markets impact their success in each of these markets. Her research has been published in several of the top journals in strategic management and international business, including the Academy of Management Journal, the Journal of International Business Studies, Management Science, Organization Science, Strategy Science and the Strategic Management Journal. She has received several best reviewer and best paper awards and she was selected (by students and faculty) to receive the George Washington University Trachtenberg Prize for Teaching Excellence in 2019. She also posts datasets from her published papers for other researchers to use (including nine dimensions of cross-national distance and the global product integration index, available here: https://professorheatherberry.weebly.com/data.html
Heather is a Senior Editor at Organization Science, and served two terms as Associate Editor at the Strategic Management Journal (from 2017-2022) and Consulting Editor at the Journal of International Business Studies (from 2017-2022). In May, 2018, she was elected to serve as an Officer of the Strategic Management (STR) Division in the Academy of Management for a five year term (from 2018-2023) and was previously elected to serve on the INFORMS College on Organization Science Executive Committee. She is an elected Fellow of the Academy of International Business and she has organized many consortia, panels, conference tracks and full programs at the Academy of International Business, Strategic Management Society and Academy of Management annual conferences.
---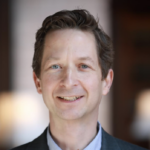 Tim Bartley
Earth Commons, College of Arts & Sciences
Tim Bartley is a sociologist who will be a Professor in the Earth Commons and Department of Sociology at Georgetown. He is coming to Georgetown from Washington University in St. Louis, and he has also previously held appointments at Stockholm University, Ohio State University, and Indiana University. He is an organizational, political, and economic sociologist, whose research focuses largely on environmental and labor standards for global supply chains. He received his PhD from the University of Arizona and has been lucky to spend time as a visiting scholar at the University of Konstanz, University of St. Gallen, Max Planck Institute for the Study of Societies, MIT, Princeton, and Sun Yat-sen University. More information on his research is available here (new window).
---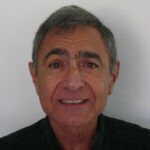 Avraham Sela
Government, College of Arts & Sciences
Prof. Emeritus in the Department of International Relations at the Hebrew University of Jerusalem, Israel. His research and publications focus on Middle East regional politics with emphasis on the Arab-Israeli conflict in historical perspective and Palestinian politics and society. Another field he has been studying in the last few years is foreign fighters in comparative historical perspective.
He is co-editor (with Eitan Alimi and Mario Sznajder) of Popular Contention, Regime, and Transition: The Arab Revolts in Comparative Global Perspective(Oxford: Oxford University Press, 2016), and co-editor (with Alon Kadish) of Representations of Israeli-Jewish—Israeli-Palestinian Memory and Historical Narratives of the 1948 War (Bloomington: Indiana University Press, 2016).
---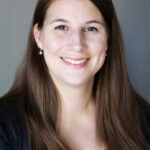 Emily M. Matson
Asian Studies Program and History, School of Foreign Service & College of Arts & Science
Emily M. Matson (艾美丽) is an Assistant Teaching Professor of modern Chinese history at Georgetown University in the Edmund A. Walsh School of Foreign Service, Asian Studies Program and the College of Arts and Sciences, Department of History. Her PhD and MA are in History from the University of Virginia, and her BA is in East Asian Studies from the College of William and Mary, where she graduated summa cum laude and was inducted into Phi Beta Kappa. Emily is currently a research affiliate with the University of Virginia East Asia Center and was a recent China fellow at the Wilson Center. She has previously designed and taught courses in East Asian history at American University, the College of William and Mary, and Randolph College.
Emily's research interests include Manchuria, museums, historical memory, and World War II, and she is currently working on the manuscript of her first book, which explores the official change to China's World War II timeline in 2017. She is a frequent contributor to the NuVoices international editorial collective and has also been quoted in the China Project. Emily is fluent in spoken and written Mandarin Chinese and Spanish, has business proficiency in Japanese, and has elementary proficiency in Russian. In her free time, she enjoys improving her language skills, reading novels, playing board games with her husband, and keeping active.
---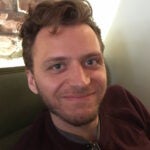 Joel de Lara
Philosopher, Kennedy Institute of Ethics
Dr. Joel de Lara is a philosopher whose work engages questions in ethics, philosophy of language, and social epistemology, especially as they pertain to the nature and significance of linguistic harms. Joel is joining the faculty as an Assistant Teaching Professor at Georgetown's Ethics Lab, where he has been teaching courses in applied ethics since Fall 2021 as a Postdoctoral Fellow.
Joel received his PhD in Philosophy from The New School for Social Research in 2021, where he was awarded the Hans Jonas Prize for Best Dissertation in Philosophy for his work "How Should I Know? Talking of Knowledge with Wittgenstein, Austin, and Cavell," which enlists the so-called "ordinary language philosophers" to defend the controversial view that knowledge is both expression- and other-dependent.
Joel also holds an MA and BA in Philosophy from universities in his homeland—the University of London and Durham University, respectively. His work has been published in various journals including, most recently, Inquiry, Disputatio, and the British Journal for the History of Philosophy, and he is currently working on two manuscripts. The first, The Political Wittgenstein—co-authored with the moral philosopher Alice Craryand under contract with Cambridge University Press—offers a critical overview of the various diverging accounts of the political significance of Wittgenstein's later work as well as a novel argument for understanding this work as offering a distinctive and powerful approach to critique that targets the scientism, instrumentalism, and exploitation he saw pervading modern understandings of the world and our place in it. Joel's second book, provisionally titled Unenthralling Knowledge: The Revolution that Was Not Televised, retells the story of the birth, untimely demise, and yet abiding usefulness of the unspectacular methodological revolution in epistemology inaugurated by the anti-positivist "ordinary language thinkers" in the 1940s and '50s. When he is not working, you will likely find him doing some amateur version of bouldering, cycling, cooking, music-ing, boardgaming, watching movies, or cheering on the mighty Aston Villa Football Club.
---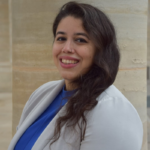 Melinda González
Provost's Distinguished Faculty Fellow, School of Foreign Service
Dr. Melinda González is a Puerto Rican scholar and poet, who was born and raised in Newark, New Jersey, with ancestral home in the lush mountains of Moca, Puerto Rico. She is a socio-cultural anthropologist who focuses on environmental anthropology/disaster studies. Her work maps how disaster impacts are differentially distributed across race, class, and gender. Dr. González uses decolonial and indigenous research methods to study new media technologies in environmental justice research.
Her forthcoming book manuscript examines displacement and the lived experiences of survivors of Hurricane Maria in Puerto Rico and New York and how they used digital space, poetry, and community organizing in long-term disaster recovery. Dr. González's next project, tentatively titled "Wade in the Water," aims to shed light on racial disparities within ongoing environmental and water crises in urban centers of the Northeastern United States.
She has taught courses at Rutgers University, Oregon State University, Brooklyn College – CUNY, William Paterson University, and Union County College. She has given talks and workshops at Wheaton College (Mass.), Bethlehem Public Library (PA), the University of North Texas, Brooklyn Arts Council, Lehman College, University of Idaho, and DePaul University.
Dr. González facilitates creative writing and academic workshops to help poets, writers, and academics to maintain their authentic voice as they journey through their academic careers. Her poetry and writing have been featured in Barzakh Magazine, Defunkt Magazine, the journal of Feminist Anthropology, West Trade Review, La Libreta Online Literary Journal, Variant Literature, Inc., Funicular Magazine, Yes Magazine, and many others. She is currently working on her first press-released poetry manuscript; and has self-published two poetry anthologies. She is a recipient of 2022 Words of Resistance and Restoration Poetry Fellowship from Roots. Wounds. Words. (RWW) and the 2021 Muslim Storytellers Fellowship from The Highlights Foundation.
Dr. González holds a BA from Barnard College, an MA from Rutgers University, and a PhD in Anthropology & Geography with a minor concentration in English Literature from Louisiana State University. She completed a postdoctoral fellowship at Rutgers University's Institute for the Study of Global Racial Justice, and is currently an Assistant Professor & Provost's Distinguished Faculty Fellow in the Culture and Politics major at the Walsh School of Foreign Service at Georgetown University.
---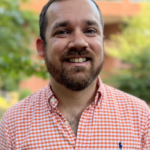 Taylor Jones
Earth Commons, The Graduate School of Arts & Sciences
Taylor Jones is an environmental scientist, engineer, and assistant professor at the Earth Commons Institute. His research focuses on innovative ways to measure and model concentrations of greenhouse gases in our atmosphere, particularly in cities, and methods for using this data to help policymakers and other stakeholders better understand carbon emissions. He uses data from self-designed low-cost sensor networks, remote sensing satellites, and everything in between. Dr. Jones also studies the role that urban vegetation plays in regulating local temperature as well as carbon and water cycles.
After receiving his bachelor's degree in electrical engineering from the University of Maryland, he designed, built, and deployed LIDAR sensors for the study of atmospheric aerosols and clouds—collaborating with NASA and researchers around the world. He holds master's and doctorate degrees in Environmental Science and Engineering from Harvard University, where his research topics included inverse modeling techniques for the quantification of greenhouse gas emissions from cities.
As a research professor in Boston University's Terrestrial Carbon Lab, Dr. Jones developed new instrumentation for the remote sensing of photosynthetic activity in plants via solar-induced fluorescence (SIF). He is a member of the science team for NASA's OCO-2 and OCO-3 satellite missions, which measure CO2 concentrations and SIF around the world. Dr. Jones has collaborated with many other organizations, including the Environmental Defense Fund, the Department of Energy, and the National Institute of Standards and Technology (NIST) in Gaithersburg, Maryland, where he helps run an experimental forest.
---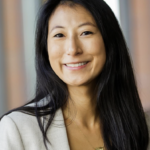 Alice Moon
Marketing, School of Business
Dr. Alice Moon is an Assistant Professor of Operations, Information, & Decisions at The Wharton School at the University of Pennsylvania. Prior to arriving at The Wharton School, she completed her PhD in Social Psychology at the University of California, Berkeley, focusing on judgment and decision making research, and worked as a postdoctoral researcher at Disney Research. She started my academic journey at the University of Illinois at Urbana-Champaign where she received my B.S. in Psychology with a minor in Mathematics, and worked at Stanford University as a research lab manager.
Dr. Moon's research primarily focuses on: (a) the assumptions that behavioral researchers make that lead to incorrect inferences about consumer preferences, and (b) the cognitive biases people exhibit when predicting others' judgments, preferences, and choices. detail a handful of my research projects.
---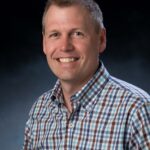 John Griffin
Government, College of Arts & Sciences
John Griffin is joining the Department of Government from the University of Colorado Boulder where he was a Professor of Political Science. Prior to that, he was on the faculty at the University of Notre Dame. Griffin holds a B.A. from Boston College, a J.D. from the University of Colorado, and a Ph.D. from Duke University. His research, which has focused on political inequality in American Politics, includes more than 30 peer-reviewed articles and two books. Griffin's current book project examines when political leadership attempts take place and why they are (sometimes) successful. He is the Editor in Chief of Political Science Research and Methods, the official journal of the European Political Science Association published by Cambridge University Press. His wife Amy is on the faculty at Georgetown Law School, and they have three children.
---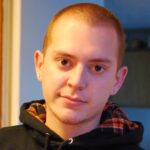 Jeffrey Jacob
MS Data Science and Analytics, The Graduate School of Arts & Sciences
Jeffrey Jacob is an Assistant Teaching Professor of Data Science and Analytics at Georgetown University. He received my PhD in Political Science from Columbia University in 2022, with a dissertation on quantitative approaches to studying the history of political thought. During the PhD he also worked as an Adjunct Instructor in NYU's Center for Data Science, and Research Assistant in Columbia's Economics Department.
His research in political science mainly pertains to the history of political thought and what I call "computational political theory" (Natural Language Processing + Network Analysis + Political Theory) His research in economics focuses on empirical, text-analytic studies of monopsony and collective bargaining in modern and historical labor markets.
Before the PhD, he worked as a Research Economist at UC Berkeley. He received my MS in Computer Science from Stanford University, and as an undergraduate at University of Maryland he studied Mathematics, Computer Science, and Economics.
---
Kenneth Sawka
Strategy, Economics, Ethics, and Public Policy, McDonough School of Business
Kenneth Sawka is an executive with more than 30 years of experience at the confluence of business strategy, intelligence and national security, and organizational leadership development. Ken possesses a unique combination of academic, C-Suite and Board-Level management consulting, and public sector experience and has designed and led strategic planning, competitive war-gaming, and critical thinking-based leadership and decision-support engagements for public and private sector organizations around the world.
An expert commentator and thought leader, Ken has been quoted on leadership, business strategy and intelligence in Fast Company, Investor's Business Daily, American Banker, and other prominent journals. He has also been featured on CNBC's morning business talk show Squawk Box.
Ken holds an EdD in Organizational Leadership from Northeastern University, and an M.A. in International Relations with distinction and a B.S. in Political Science, cum laude, from The American University. Ken lives in Alexandria, VA, is an avid cyclist, and enjoys spending time on Cape Cod with his family.
---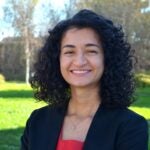 Bhumi Purohit
McCourt Public Policy
Bhumi Purohit is an incoming Assistant Professor of Public Policy at the McCourt School. She is a political scientist and her research includes understanding how elected women navigate institutional hurdles to govern, and how institutional features of the bureaucracy shape public service delivery. To date, her research has been based in India.
Before joining Georgetown, Bhumi was a Postdoctoral Associate at Princeton's School of Public and International Affairs. She completed her undergraduate degree at Duke University, a Master's at the University of Oxford, and her Ph.D. at the University of California, Berkeley. When not thinking about politics, Bhumi enjoys traveling and exploring the great outdoors.
---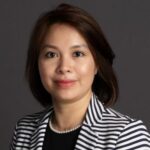 April Nguyen
Accounting and Business Law, McDonough School of Business
Dr. April Nguyen joined Georgetown in 2023. Prior to joining Georgetown, she was a tenure-track Assistant Professor of Accounting at University of the District of Columbia for 2 years. Before her academic career, she worked as an investment banker at J.P. Morgan Chase in Hanoi, Vietnam for 8+ years. She is also an inactive CPA in MA since 2007.
Primary research focus: April's research interest focuses on archival research on financial reporting, especially bank reporting and corporate taxation.
Teaching: Financial Statement Analysis (UG), Federal Income Taxation: Business Entities (UG), and Financial Analysis for Managers and Investors (MBA).
Education: Ph.D. (Accounting) from Boston University, M.S. (Accounting) from Boston College
Outside interests: golf, yoga, spending time with family (her husband and 2 sons)
---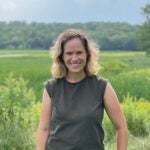 Orissa Moulton
Earth Commons, The Graduate School of Arts & Sciences
Dr. Orissa Moulton is a coastal ecologist and a new Associate Teaching Professor in The Earth Commons, where she will work as a collaborative instructor for foundational courses in Environmental Science for undergraduates. Her research background is in community- and ecosystem-level ecology of temperate rocky shorelines. Orissa's current scholarly focus is on inclusive experiential learning and environmental literacy for early career undergraduate students in the natural sciences, and she will be a leader in the development of a peer mentoring program for undergraduates in Environmental Science at Georgetown.
Orissa received her PhD from the University of Chicago in the Department of Ecology & Evolution after completing a MS in Zoology at Oregon State University and a BA in Biology at Wheaton College of Massachusetts. She also holds a Certificate in University Teaching from the University of Chicago.
Before coming to Georgetown, Orissa spent four years as a Lecturer in Biology at William & Mary (Williamsburg, VA) where she developed and led undergraduate courses in Introductory Biology and Ecology, and graduate courses in Community and Ecosystem Ecology. Prior to that, she was an Instructional Assistant Professor of Marine Biology and Chair of the Undergraduate Research Program at Texas A&M Galveston.
---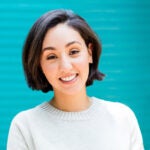 Maraam Dwidar
Government, College of Arts & Sciences
Maraam Dwidar is an incoming Assistant Professor of Government at Georgetown University. Her research focuses on American national institutions and public policy, with emphases on organized interests and collective action, intersectional advocacy, and agency rulemaking.
Dr. Dwidar's book, Power to the Partner: Organizational Coalitions in Social Justice Advocacy, documents how social and economic justice organizations strategically build coalitions to compensate for inequalities in the American lobbying landscape and evaluates the structures and characteristics of successful coalition work. Her research has been published in journals including the American Political Science Review, the Policy Studies Journal, and Presidential Studies Quarterly.
Dr. Dwidar holds a Ph.D. and an M.A. in Government from The University of Texas at Austin and received undergraduate degrees in Political Science and Statistics from the University of California, Davis. Prior to joining the faculty at Georgetown, she served as an Assistant Professor of Political Science in the Maxwell School of Citizenship and Public Affairs at Syracuse University.
---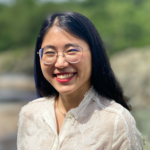 Crystal Luo
Provost's Distinguished Faculty Fellow, History, College of Arts & Sciences
Dr. Crystal Luo received her PhD in History from the University of Virginia in 2023. She will be an incoming Provost's Distinguished Faculty Fellow and Assistant Professor of Asian American History. Her dissertation, "Higher Rises, Lower Depths: Asian Americans and globalization," charted the changing roles of Asian Americans and Asian American politics within a globalizing United States. More broadly, her research interests focus on race and urban space in the American West; Asian American labor history; and Asian American transnationalism. She received her MA in History from UVA in 2019 and a Bachelors of Music from Boston University in 2017. Her research has been supported by organizations including the UVA Scholars' Lab, the Huntington Library, and the Jefferson Scholars Foundation.
---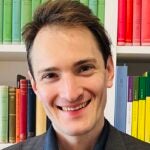 Andrew Edmund Merritt
Classics, College of Arts & Sciences
Andrew Edmund Merritt was born in Alexandria, Virginia on May 1st, 1992 and grew up in Northern Virginia, graduating from Northern Virginia Community College with an Associate of Arts degree in Liberal Arts in May 2011 and with a Bachelor of Arts in Classics from the University of Virginia in May 2013. After earning a Master of Philosophy degree in Classics from Cambridge University in July 2015, he went on to complete his studies in Classics at Cornell University, becoming Doctor of Philosophy in May 2023. His research deals with Greek and Indo-European etymology, especially as it concerns how the origins of individual words in Greek and its relatives reflect general patterns of conceptualization.
---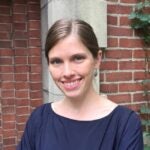 Christine Trotter
Theology, College of Arts & Sciences
Christine Trotter is an incoming Assistant Teaching Professor in the Department of Theology and Religious Studies. Dr. Trotter is an educator and research scholar of the New Testament and early Christian literature with interests in the ethical consequences of biblical interpretation, especially in relation to women, disability, Christian anti-Judaism, and ecology. Her work encompasses the Hebrew Bible, Second Temple Judaism, the New Testament, the Greco-Roman world, early Christian literature, the reception history of the Bible, and contemporary hermeneutics. Previously, she served as a postdoctoral Teaching Fellow at the University of Chicago, where she received her Ph.D. in Biblical Studies. She holds an M.A.R. in Bible from Yale Divinity School and a B.A. in Religious Studies from Rice University.
Dr. Trotter's book, Hellenistic Jews and Consolatory Rhetoric: 2 Maccabees, Wisdom of Solomon, 1 Thessalonians, and Hebrews, elucidates how Hellenistic Jewish writers employed consolatory rhetoric to encourage those living in the midst of and in the wake of religious persecution and violence. She is fascinated by the ways in which ancient Jews and early Christians intertwined consolatory resources from their biblical heritage and Greco-Roman culture in their attempts to ameliorate grief and cultivate joy. Her current research engages with ecological hermeneutics and narrative criticism to investigate the nonhuman creation as a character in the Gospel Matthew. She is the recipient of a 2023 Society of Biblical Literature Regional Scholar Award and the 2020 Excellence in Teaching Prize from the University of Chicago Divinity School.
In her free time, she enjoys running and exploring new neighborhoods by foot.
---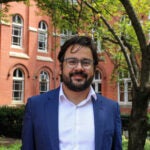 Tiago Ventura
McCourt School of Public Policy
Tiago Ventura joins the McCourt School at Georgetown as an Assistant Professor in Computational Social Science Tiago Ventura after previously being a postdoctoral scholar at the Center for Social Media and Politics at New York University.
His research deals with substantive issues on politics and social media, focusing on topics such as content activation and propagation, misinformation, and polarization on social media platforms. He is mostly interested in pursuing a comparative approach to these issues, paying special attention to Global South countries. As a computational social scientist, his methodological interests are in causal inference, online field and survey experiments, network models to deal with large volumes of data, and applications of natural language processing to social science problems.
Recently, Tiago Ventura was awarded the Tech & Public Policy grant from the Tech & Public Policy program at Georgetown's McCourt School to conduct multi-country field experiments focusing on the effects of misinformation exposure through social media messaging apps on political attitudes in the Global South. In addition, he is working on a book project with Natalia Aruguete and Ernesto Calvo titled *News Sharing, Content Activation and Perceptions of Polarization on Social Media*
Tiago Ventura is a proud native of the North of Brazil, born and raised in Belém, the largest city in the Brazilian Amazon Rainforest Region. Before moving to the United States, he lived for many years in Rio de Janeiro, Brazil, which is the most fun and beautiful city in the world. Like most Brazilians, Tiago is passionate about soccer, coffee, and Brazilian music.
---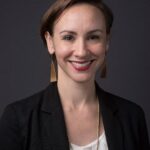 Elizabeth Antus
Theology, College of Arts & Sciences
Elizabeth Antus is a Catholic feminist theologian and Assistant Professor in the Department of Theology and Religious Studies at Georgetown University. She researches the theological dimensions of sexual violence, mental health, suicidality, and disability. She is especially interested in what true healing and justice look like. Her work has appeared in Theological Studies, Journal of Religious Ethics, and Journal of Religion, Disability, & Health. She is currently completing a book entitled The Tender Gift of Self-Love: A Feminist Theological Engagement with Augustine. When she is not working, she enjoys playing with her dog and listening to 1970s rock.
---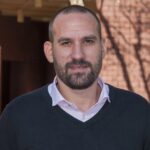 Ioannis Ziogas
McCourt School of Public Policy
Ioannis Ziogas is an Assistant Teaching Professor at the McCourt School of Public Policy and an Assistant Research Professor at the Massive Data Institute. Ioannis earned a PhD in Political Science from the University of Florida and is currently working towards a second PhD in Computer Science from the University of Auckland. His research and teaching interests are interdisciplinary; his most recent projects are concerned with the application of algorithmic approaches to the study of political phenomena, the implementation of computational models to predict freshwater quality, and the development of an AI toolkit to assess rumen methanogen gene interactions. Prior to joining Georgetown University, Ioannis was a faculty member at the University of Mississippi. Before entering academia, he served in a diplomatic post at the Permanent Representation of Greece to the EU in Brussels, Belgium.
---
Andrew Prevot
Theology, College of Arts & Sciences
Andrew Prevot is the Amaturo Chair in Catholic Studies; Professor in the Department of Theology and Religious Studies; and Senior Fellow in the Berkley Center for Religion, Peace, and World Affairs. He holds a B.A. in Philosophy from The Colorado College and a Masters and Ph.D. in Theology from The University of Notre Dame. Before coming to Georgetown, he was a member of the Department of Theology and affiliate faculty in the African and African Diaspora Studies program at Boston College.
His research and teaching focuses on Christian spiritual traditions (particularly Roman Catholic and African American) and their relationship to various streams of contemporary philosophy, culture, and politics. He is the author of three books: The Mysticism of Ordinary Life: Theology, Philosophy, and Feminism (Oxford University Press, 2023); Theology and Race: Black and Womanist Traditions in the United States (Brill, 2018); and Thinking Prayer: Theology and Spirituality amid the Crisis of Modernity (University of Notre Dame Press, 2015). He is the co-editor of Anti-Blackness and Christian Ethics (Orbis, 2017) and the author of numerous journal articles and book chapters. His current research project explores oppressive power dynamics and life-giving possibilities in Christian asceticism. To relax, he likes to watch basketball, walk his dog, listen to audiobooks, and try out new recipes in the kitchen.
---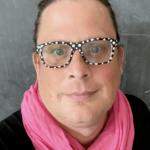 Jason "J" Palmeriy
English, College of Arts & Sciences
Jason "J" Palmeri (They / He) is Professor of English and Director of the Writing Program. Previously, Palmeri was Professor of English at Miami University (Ohio), where they directed the Composition Program and co-directed the Ohio Writing Project. Palmeri has published two books about the technologically-mediated history of English instruction: Remixing Composition: A History of Multimodal Writing Pedagogy (Southern Illinois UP, 2012) and 100 Years of New Media Pedagogy (University of Michigan Press, 2021). As a scholar, Palmeri focuses on the history and theory of writing pedagogy, multimodal rhetorics, digital humanities, and queer literacies. Palmeri completed their PhD in English (Rhetoric, Composition, and Literacy) at Ohio State University in 2007 and their undergraduate degree in Literature at New College of Florida in 1999. As Director of the Writing Program, Palmeri is especially excited to support GU faculty across the university in integrating writing and digital media composing into their courses in ways that promote transformative learning. They can be reached at j.palmeri@georgetown.edu.
---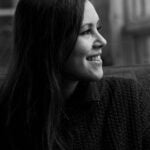 Jessica Rodrigues Poletti
Spanish and Portuguese, College of Arts & Sciences
Jessica Rodrigues Poletti is an incoming Assistant Teaching Professor in the Department of Spanish and Portuguese. She did her PhD in Spanish Literature at the University of California, Davis, where she also earned a Certificate in Second Language Acquisition. She holds an MA in International Communication and Cooperation from the University of Milan, and a BA in Modern Languages and Literatures from the University of Parma.
Jessica Rodrigues Poletti's research explores the significant changes in LGBTQ+ rights and social perception of sexual minorities that took place in Spain in the last two decades, reflected in lesbian themed Spanish cinema.Her research interests are – but not limited to: Spanish and Latin American cinema directed by women; Film Studies; Feminist Studies; women writers in the Hispanic world; transnational studies; LGBT+ and queer studies; Second Language Acquisition. She studied abroad in Spain, Portugal and the U.S. She enjoys visual arts and cinema, and combines her passion for the image as an amateur analog photographer.
---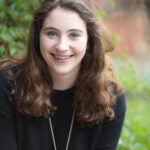 Elissa M. Redmiles
Computer Science, College of Arts & Sciences
Dr. Elissa M. Redmiles is an Assistant Professor at Georgetown University in the Computer Science Department and a Faculty Associate at the Berkman Klein Center for Internet & Society at Harvard University. She was previously a faculty member at the Max Planck Institute for Software Systems and has additionally served as a consultant and researcher at multiple institutions, including Microsoft Research, Facebook, the World Bank, the Center for Democracy and Technology, and the Partnership on AI. Dr. Redmiles received her B.S. (Cum Laude), M.S. and Ph.D. in Computer Science — with a concentration in Survey Methodology — from the University of Maryland.
Dr. Redmiles uses computational, economic, and social science methods to understand users' security, privacy, and online safety-related decision-making processes. Her work specifically investigates inequalities that arise in these processes in order to ultimately design systems that facilitate safety equitably across users. Dr. Redmiles current projects focus on safety in digital labor, digital intimacy, and digitally-mediated offline interactions; community-based participatory research methods for cybersecurity; and building transparency tools for privacy enhancing technologies such as differential privacy. Her research has received multiple paper recognitions at USENIX Security, ACM CCS, ACM CHI, ACM CSCW, and ACM EAAMO and has been featured in popular press publications such as the New York Times, Wall Street Journal, Scientific American, Rolling Stone, Wired, and Forbes.
In her free time, Dr. Redmiles likes to hike with her 90lb dog, weight lift, decorate cakes, go to concerts, try new crafting classes, and attend a few book clubs. She is excited to start e-biking to campus from NW DC as soon as her bike arrives.
---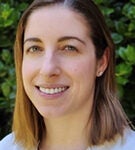 Tiffany Zarrella
Biology, College of Arts & Sciences
Tiffany Zarrella earned her Ph.D. at Albany Medical College where she researched the role of the bacterial signaling nucleotide cyclic di-AMP in controlling stress responses and competence. She received her postdoctoral training at the National Cancer Institute studying polymicrobial interactions between co-infecting bacterial pathogens Pseudomonas aeruginosa and Staphylococcus aureus which often cause chronic, antibiotic resistant infections. Her research will elucidate the environmental conditions and molecular mechanisms that govern interbacterial communication and modulate antimicrobial production and resistance. Understanding these underlying molecular pathways in interspecies interactions will lead to identification of novel targets for therapeutics that disrupt chronic bacterial infections.
---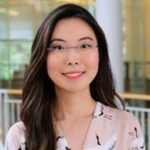 Seyoung Park
Accounting and Business Law, McDonough School of Business
Seyoung is an Assistant Professor of Accounting at the McDonough School of Business. Her research focuses on the economic outcomes of financial accounting, specifically, how and what corporate managers learn from stock prices, SPAC firms, and corporate ESG activities. Her work has been published in Management Science and presented at various Finance and Accounting conferences. Prior to receiving her Ph.D. from the University of Oregon, Seyoung worked as an auditor at public accounting.
---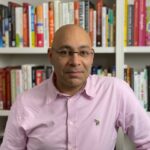 Shadi Abouzeid
MPS Technology Programs, School of Continuing Studies
Shadi is a seasoned consultant with over 20 years experience in diverse geographies and industries. Reclaiming our humanity in the workplace is his passion, and he has dedicated the past seven years to advocating for a people-centric approach. Working globally, he leads cultural transformations that prioritize human and thinking diversity in decision-making processes.
Shadi received his PhD in Management Science and MSc in Operational Research from the University of Strathclyde and his BA in Business Administration from the American University of Beirut. In addition Shadi is a Six Sigma Black Belt Professional, Accredited Competency Professional and Approved MindTime Trainer.
When the pandemic started Shadi and his Colleague started writing a book titled: "Reclaiming our Humanity in the Workplace". He is now in the last editing phase and expected to publish it by the end of the year. The book is around 390 pages and 110,000 words, with three main sections containing 4-5 chapters each. To better illustrate the different concepts and journeys the book has around 40 hand drawn images.
Over the weekends Shadi travels with his now 15-year-old daughter to her tennis tournaments.
---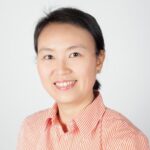 Qiwei (Britt) He
MA of Science in Data Analytics, The Graduate School of Arts & Sciences
Dr. Qiwei (Britt) He joins Georgetown University in August 2023 as a tenured Associate Professor in Data Science and Analytics Program at the Graduate School of Arts and Science. Before joining Georgetown, Dr. He has been a Senior Research Scientist in the Psychometric and Data Science Modeling Center at Educational Testing Service (ETS) for over nine years, managing research on adaptive measurement modeling, innovative item type development, technology-based environment design, and sequential process data analyzes in national and international large-scale educational assessments such as the Program for International Student Assessment (PISA), the Program for the International Assessment of Adult Competencies (PIAAC), and the National Assessment of Educational Progress (NAEP) as well as in K-12 education assessments and learning projects. Dr. He is also affiliated with the Department of Mathematics and Statistics at Georgetown University to teach Data Mining course and was appointed an adjunct professor in Methodology Inquiry Program at the College of Education at Indiana University Bloomington in 2022. Dr. He was appointed as OECD Thomas J. Alexander Fellow in 2018 and has been serving on the Psychometrics and Educational Evaluation Panel for UNESCO Institute for Statistics and Policy Linking Panel for USAID since 2020. She is currently serving on the Board of Trustees in International Psychometric Society, Executive Board of American Psychological Association (Division 5: Quantitative and Qualitative Research Methods) and co-chairing the Big Data SIGMIE in the National Council on Measurement in Education.
Dr. He's research focuses on advancing methodologies in sequential process data analyses, sequence mining, text mining, psychometric modeling, large-scale assessments, and interactive item design in learning and assessments. She was the recipient of the Annual Award of Exceptional Achievement in 2023, the Jason Millman Promising Measurement Scholar Award in 2019, and the Alicia Cascallar Outstanding Paper of Early-Career Scholar Award in 2017 from the National Council on Measurement in Education and Exemplary Paper Award in Adult Literacy and Education from the American Educational Research Association in 2023. Dr. He has been leading multiple research projects funded by NSF, IES, IEA, NCES, and OECD in developing innovative methods to analyze complex new data sources (e.g., process data and textual data) in education that have the potential to understand students' learning behaviors and strategies thus to assist in improving students' achievement, especially for the underrepresented groups.
In addition, Dr. He has been selected for the grant panel for NSF for many years and serves as an ad hoc reviewer for 28 journals in the fields of education and psychology, including the top-ranking journals Computers and Education, Psychological Methods and Psychometrika. She currently serves on the editorial board of the Journal of Educational Measurement and Zeitschrift für Psychologie and is the Lead Guest Editor for the Journal of Intelligence. Dr. He got her Ph.D. in Psychometrics and Data Science from the University of Twente, in the Netherlands in 2013. Her dissertation won the Dutch Abbas Foundation Best Dissertation Award in Psychology in 2013 and Outstanding Dissertation Award in American Psychological Association Division 5 in 2017.
Dr. He enjoys hiking, cooking and traveling in her spare time.
---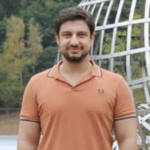 Bogdan Raita
Mathematics and Statistics, College of Arts & Sciences
Bogdan Raita completed his PhD in 2019 at University of Oxford, under the supervision of Jan Kristensen, followed by postdocs at MPI Leipzig and SNS Pisa. His primary research interests are in analysis (of pdes) and calculus of variations. Secondary interests are applications to image processing and connections to algebraic geometry. The topic he finds most exciting is the study of systems of linear pdes, which have far reaching applications in the study of continuum mechanics. In particular, efficient computation of solutions of linear pdes is an ongoing challenge, for which we implemented machine learning techniques.
---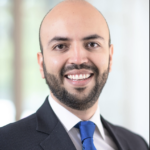 Juan Felipe Riaño
Economics, College of Arts & Sciences
Juan Felipe Riaño will join the economics department at Georgetown University as an assistant professor in August 2023. He is an applied microeconomist and engineer with research interests spanning the fields of political economy, development economics, and economic history. His current research agenda focuses on understanding the determinants of state capacity in developing countries and the long-term impact of conflict and historical institutions on economic development. More recently, he has been interested in the organizational economics of public sector institutions and the role of cybersecurity in modern states.
He received a Ph.D. in economics from the University of British Columbia in 2022 and a MA, B.Sc, and BA in economics and industrial engineering from Universidad de los Andes. Before joining Georgetown, he was a Postdoctoral Fellow at the King Center on Global Development at Stanford University
---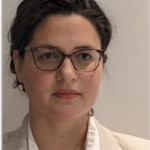 Maria L. Alva
Health Management & Policy Department, School of Health
Maria L. Alva joins the Health Management & Policy Department at the School of Health from the McCourt School of Public Policy Massive Data Institute. Her research focuses on impact evaluations of healthcare interventions and the cost effectiveness of preventive decisions. She works primarily in the area of behavioral health and NCDs. Her interest in NCDs started at the University of Oxford, where her Ph.D. research focused on economic analyses of the United Kingdom Prospective Diabetes Study—a landmark trial of policies to improve type-2 diabetes management.
Before joining academia, Maria worked as a Senior Research Associate at Impaq International (now American Institutes for Research) and Health Economist in the Division of Public Health and Policy Research at RTI International, where she worked on disease models for the CDC based on individual patient data to predict lifetime costs and outcomes and on CMS program evaluations of healthcare interventions using both Medicare and Medicaid data. Maria earned a DPhil in Public Health and an MPhil in Economics from Oxford University.
Expertise/Interests: Health Economics, Program Evaluation, Behavioral Health, Public Health
---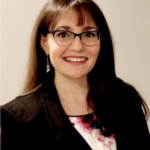 Ilona Argirion
School of Health
Dr. Ilona Argirion earned her M.P.H. in epidemiology and her Ph.D. in environmental health sciences (occupation and environmental epidemiology) from the University of Michigan. During her time at UofM, Ilona worked to establish and managed several international epidemiologic studies aimed at investigating molecular biomarkers of oral cancer development, infectious disease etiology in oropharyngeal and nasopharyngeal carcinoma, and the role of occupational exposures on head and cancer development. Upon completing her Ph.D., Ilona conducted postdoctoral research at the National Cancer Institute's Division of Cancer Epidemiology and Genetics, where she largely focused her research on cancers with infectious etiology. Her multifaceted research portfolio included: evaluation of biological differences in hepatic disease progression among those chronically infected with hepatitis B and C, prevalence of hepatitis D and associated hepatic injury in women living with or at risk for human immunodeficiency virus, humoral immune response variability across patients with Epstein–Barr virus related cancers, and studies focused on better understanding the underlying etiology and biology of biliary tract cancers. Ilona is excited to be joining the faculty at the Georgetown University School of Health, where she can pursue both her passion for teaching as well as research.
Expertise/Interests: Molecular, pathological, and descriptive epidemiology, cancer biology/epidemiology, global public health
---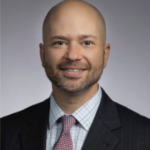 Sam Halabi
School of Health
Sam Halabi joins the HMP Department from the Colorado School of Public Health and Colorado State University where he served, respectively, as Professor and Senior Associate Vice-President for Health Policy and Ethics. He will also direct the O'Neill Institute's Center for Transformational Health Law.
Previously, Halabi served as the Manley O. Hudson Professor of Law and director of the Center for Intellectual Property and Entrepreneurship at the University of Missouri where he was awarded the Fulbright Canada Research Chair in Health Law, Policy, and Ethics and earned the Husch Blackwell Award for Distinguished Teaching. He has published 5 books and more than 80 manuscripts on international cooperation and data sharing in epidemic and pandemic preparedness. His external support includes the Canadian Institutes of Health Research, NIAID, Resolve to
Save Lives, USAID, the Wellcome Trust, and the World Health Organization. His work is published in JAMA, the Lancet, the New England Journal of Medicine, and Philosophical Transactions of the Royal Society. He practiced law at the Washington, D.C. office of Latham & Watkins and clerked for U.S. District Judge Nanette K. Laughrey. He holds a J.D. from Harvard, an M.Phil. from Oxford, and undergraduate degrees from Kansas State University.
Expertise/Interests: Data sharing, the development and deployment of vaccines in routine and emergency circumstances, liability and indemnity factors affecting private sector participation in emergency response, the philosophy of medicine, Intellectual property and technology transfer, public health ethics, universal health coverage, and vector-bornedisease surveillance
---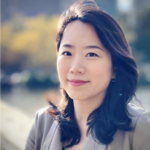 So Yeon Kang
School of Health
So Yeon Kang joins the Department of Health Management and Policy as a tenure-line Assistant Professor. She will also be a member of the Lombardi Comprehensive Cancer Center. Kang holds a PhD in Health Service Research and Policy from the Johns Hopkins Bloomberg School of Health, an MBA from the Johns Hopkins Carey Business School, and an undergraduate degree from Korea University. Her research agenda centers around the intersection of healthcare payment policy, healthcare innovations, and business management. Currently, her work focuses on three main areas: prescription drug pricing policy, drug access and affordability, and the diffusion of innovations in the context of value-based payment reform. Kang's research has been published in peer-reviewed journals, such as JAMA, JAMA Health Forum, and Health Affairs, and has been featured in media outlets including Forbes and Reuters. Prior to coming to academia, Kang gained experience in the pharmaceutical industry, having held positions in pricing, commercial strategy, and health technology assessment at Eli Lilly and Novartis Oncology.
Expertise/Interests: Health services research; econometric analysis of large databases (e.g., insurance claims data, survey, administrative data, etc.); cost analysis, economic evaluation; comparative policy research; macro-organizational change theories; health care payment and coverage policy; prescription drug pricing policy, access, and affordability; precision medicine; value-based payment models; care delivery innovations
---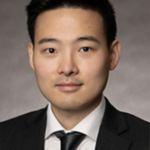 Dae Hyun (Daniel) Kim
School of Health
Dae Hyun (Daniel) Kim joins the Health Management and Policy Department from Idaho State University College of Business where he served as a Portneuf Medical Center Endowed Assistant Professor of Healthcare Administration and MHA Program Director. His research focuses on the impact of patients' health literacy levels, patient engagement, access and health disparity, and long-term and palliative care. He also engages in health administration education research where he focuses on competency-based education. He holds Ph.D. from University of Alabama at Birmingham and undergraduate degree from University of Michigan.
Expertise/Interests: Health literacy, Patient Engagement, Access and Health Disparity, Competency-Based Education, Long-Term and Palliative Care, Quantitative Methods, Qualitative Methods, Mixed Methods
---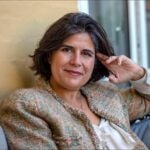 Sacramento Roselló-Martínez
Spanish and Portuguese, College of Arts & Sciences
Dr. Sacramento Roselló-Martínez earned her PhD in Spanish Literature and Cultural Studies from Georgetown University in 2011, subsequently, she was awarded a postdoctoral fellowship at the Center for Medieval Studies at the University of Southern Denmark. She was a lecturer at Aarhus University and University of Copenhagen and since 2021, she has been a Teaching Fellow in Hispanic Studies at Durham University in the UK. Dr Roselló-Martínez work intersects between Medieval/Early Modern Studies and Medievalisms, Iberian Studies, Gender, and sexuality. She has taught and led projects exploring diverse forms of cultural heritage including migration and multilingual life-writing, food culture, sustainability, and innovation. Sacramento has also been engaged in the Culture and Creative Industries through her work with NGOs and cultural organizations as Advocacy and Outreach coordinator and working with DEIB (Diversity, Equity, Inclusion, and Belonging) projects.
---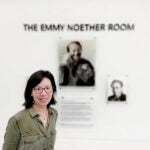 Zhe Liu
Mathematics, College of Arts & Sciences
Zhe Liu joins the teaching faculty in the Department of Mathematics and Statistics in Fall 2023. She studied mathematics at the University of New Hampshire (Ph.D. 2010) and University of Pennsylvania (09-10, visiting graduate student). She has held postdoctoral positions at the University of Pennsylvania, University of Denver, and faculty positions at the University of Central Florida and Duke Kunshan University. Her research interests lie in functional analysis, operator algebras, and mathematical physics. Her research findings have been published in journals including Proceedings of the National Academy of Sciences (PNAS), Proceedings of the American Mathematical Society (PAMS), Mathematica Scandinavica, etc. Zhe loves teaching mathematics and working with students. She has taught a variety of undergraduate and graduate math courses at multiple institutions. She spent a great amount of her time in and out of class helping her students succeed in studying and applying mathematics. She has been recognized for her hard work and achievements in teaching by several teaching awards (at UNH and UPenn). Zhe will bring her long time teaching experience in mathematics to Georgetown University. In addition to mathematics, Zhe enjoys watching sports, working on art projects including drawing, painting, design, and crafts.
---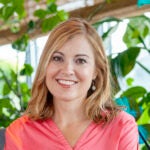 Andrea Bonior
Psychology, College of Arts & Sciences
Andrea Bonior, Ph.D., Teaching Professor in the Psychology Department, will be leading Georgetown's implementation of The Connection Project, a program created by the University of Virginia to help increase a sense of belongingness and community among new students. Prior to this current role, Dr. Bonior served on the adjunct faculty at Georgetown for sixteen years. In 2020 she won the national Excellence in Teaching award, given by the Society for the Teaching of Psychology, a division of the American Psychological Association. Dr. Bonior is a licensed clinical psychologist and the best-selling author of "Detox Your Thoughts," and hosts the mental health talk and advice podcast "Baggage Check," based on the mental health brand she built at the Washington Post. She appears regularly in national media, including contributing frequently to CNN's The Lead with Jake Tapper, has created several popular courses on work-life balance and cognitive skills for LinkedIn Learning, and is a sought-after speaker on emotional wellness, workplace stress, and mental health. She received her BA in Psychology and American Studies from Yale University, and her PhD in clinical psychology from American University. When not on the Hilltop, she can often be found with her husband on the bleachers of her three teenagers' softball and baseball games, and loves food, knitting, playing music, and giving her black lab(ish) dog Buster a belly rub.
---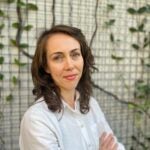 Vanessa Watters Opalo
Economic Anthropologist, School of Foreign Service
Dr. Vanessa Watters Opalo is an anthropologist whose research focuses on how finance, broadly defined, is incorporated into projects of economic welfare and development.
Her current book project examines credit-grating institutions and the rise of the cooperative lending movement in Togo, specifically, and the West African region more broadly. This research is organized around the concept of credibility—how people, institutions, and governments work to define the limits of what is and isn't credible. She consider's the politics and ideologies of credit and debt across the landscape of banks, cooperatives, microfinance agencies, and religious organizations as they provide and also limit access to financial services.
She has a second research project on insurance markets in Africa. Currently, this project looks at the kinds of tools and practices that microinsurance providers use to screen prospective clients
and build risk profiles. This research will contribute to a larger project that considers insurance—historically—as a financial technology crafted by and for different actors across colonial and
postcolonial periods as assurance against imagined risks.
Additional research interests include the anthropology of infrastructure, money and materiality, science and technology studies, and the politics of currencies. She received my PhD in Cultural Anthropology from Northwestern University and an MA in African Studies from Stanford University.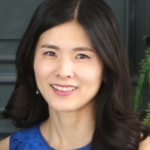 Kelly Lee
Marketing, McDonough School of Business
Dr. Kelly Kiyeon Lee is an Assistant Teaching Professor of Marketing and a Managing Director of the Georgetown Institute for Consumer Research. Her research program focuses on the psychology of decision-making and negotiations. In particular, her work explores how price information, construal level theory, and hedonic experiences influence decisions. In her other work, she demonstrates how emotions such as anxiety and gratitude can influence economic and ethical decisions in negotiations.
Building on her research focus on judgment and decision-making, Professor Lee's teaching concentrates on judgment and decision-making at different levels of analysis (i.e. individuals, dyads, and groups). She has successfully taught Negotiations, Principles of Marketing, and Consumer Behavior.
Professor Lee earned her Ph.D. in Marketing from the Rotman School of Management at the University of Toronto. and completed her postdoctoral fellowship at the Olin Business School at Washington University in St. Louis. She has been on the faculty at Wharton School and Oklahoma State University.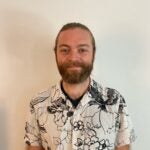 Dick Dubbelde
Psychology, College of Arts & Sciences
Dick Dubbelde is an Assistant Teaching Professor at Georgetown. His research interests are focused on investigating the neural mechanisms of how what we know about the world can influence our perceptions, memories, and the functioning of our attention. He received his Bachelor's degree from the University of Wisconsin-Milwaukee and his Ph.D. in Cognitive Neuroscience from The George Washington University. In his spare time, Dick has read enough comic books to think that neuroscience will eventually give him superpowers.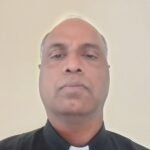 Fr. Pudota Rayappa John SJ
College of Arts & Sciences
PUDOTA RAYAPPA JOHN, S.J (aka. P. R. John S.J) is a Catholic Jesuit Priest and graduated from Andhra Loyola College, Vijayawada, Andhra Pradesh. He holds a Doctorate in Historical-Dogmatic Theology from Leopold-Franzens University, Innsbruck, Austria. He was the Director of Kaladarshini an Institute of Culture and Evangelization in Vijayawada, Andhra Pradesh. He worked as the Principal of Vidyajyoti, Institute of Religious Studies and Faculty of Theology, Raj Niwas Marg, Delhi and teaches Systematic Theology with a special focus on Asian (Indian) Contextual Christology co-relating with religions, cultures and the poor. He fosters Global Theology Initiative and involved in the people's movements for peace and reconciliation (Karwan e-Mohabbat). He organized (from Vidyajyoti) relief work in Nepal Earthquake tragedy, relief work in East Delhi communal riot crisis (2020) and to the Covid-19 migrants. In the civil society, he networks with people as a Christian member of Delhi Minority Commission, Government of Delhi (DMC). He has published a book and edited five books: Indian Faces of Jesus (Anand: Gujarat
Sahitya Prakash, 2012), Prathishta: Faith the Foundation of our Future (Delhi: ISPCK/FSAJT, 2013), Searching Christology through an Asian Optic (Delhi: ISPCK/FSAJT, 2017), Fundamentalism in Religions
(Delhi: ISPCK, 2018), In His Footsteps: Festschrift in honour of Father Jojayya Pudota, S.J (Delhi: ISPCK/AJP, 2019) and No Synodality Without… (Delhi: ISPCK/VJC, 2022). He has published articles and
other book reviews.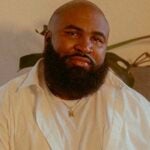 Jamall Calloway
College of Arts & Sciences
Dr. Jamall A. Calloway is joining the Theology and Religious Studies Department as an Assistant Professor. He is a scholar of liberation theology, black religion, African American literature, and the philosophy of religion. His published works focuses on faith proclamations amidst the tragedy of evil in all its various incarnations. Dr. Calloway received his PhD in Systematic Theology from the Union Theological Seminary in the City of New York, his Master of Divinity degree from Yale Divinity School, and his Bachelor of Arts in interdisciplinary humanities from Tougaloo College in Jackson, MS. Dr. Calloway's current book project, "The Fall of Man: Eden, Black Theology, and African American Literature" (Columbia University Press), is a textual meditation on the Edenic impulse in 20th-century black literature, with special attention to four particular black American writers: James Baldwin, Toni Morrison, Richard Wright, and Alice Walker. Each of these writers uses religious and theological symbolism from the Genesis myth—referred to by early church theologians as "The Fall of Man"—to offer overlooked literary depicted constructive theologies.
Ultimately, this project asserts that black literature has an under-theorized history of participating in systematic theological discourse and has also offered, in response to orthodox interpretations, something called "heretical hermeneutics"—a type of irreverent insight that explores theological thought in direct contrast to the canonical. For black writers, the authoritative and the doctrinal have been used to justify White political sovereignty, and as a result, freedom is instead discovered within heresy, the blasphemous, and the creative reimagining of systematic theology and the various biblical documents.
Prior to joining Georgetown University, Dr. Calloway was on faculty in the Theology and Religious Studies Department at The University of San Diego where he helped to establish the Africana studies minor.